Archive News
Ping! comes to Blackpool
(June 14, 2017)
---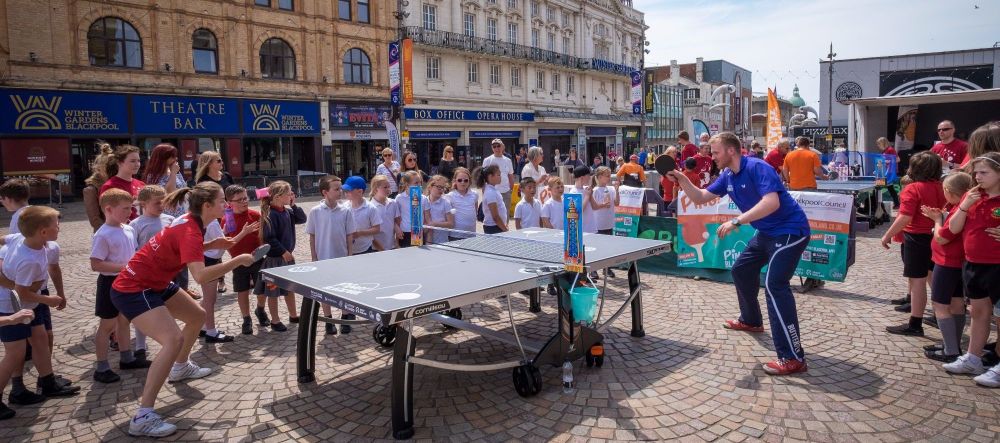 A gloriously sunny day saw hundreds of people, from school children to the elderly, take to the tables and have fun at the National Launch of Ping! 2017.
Blackpool played host to the event and with the famous Tower and Winter Gardens setting the scene. St Johns Square was awash with table tennis balls, bats, activity and laughter.
Click here for full details, photos and videos from the day!