What is Ping!?
Ping! is the free street table tennis project that takes place in towns and cities all over England. Ping! began in London in 2010, in 2018 there will be over 25 cities involved. Check out www.pingengland.co.uk/blackpool to find the nearest tables in Blackpool and along the Fylde Coast.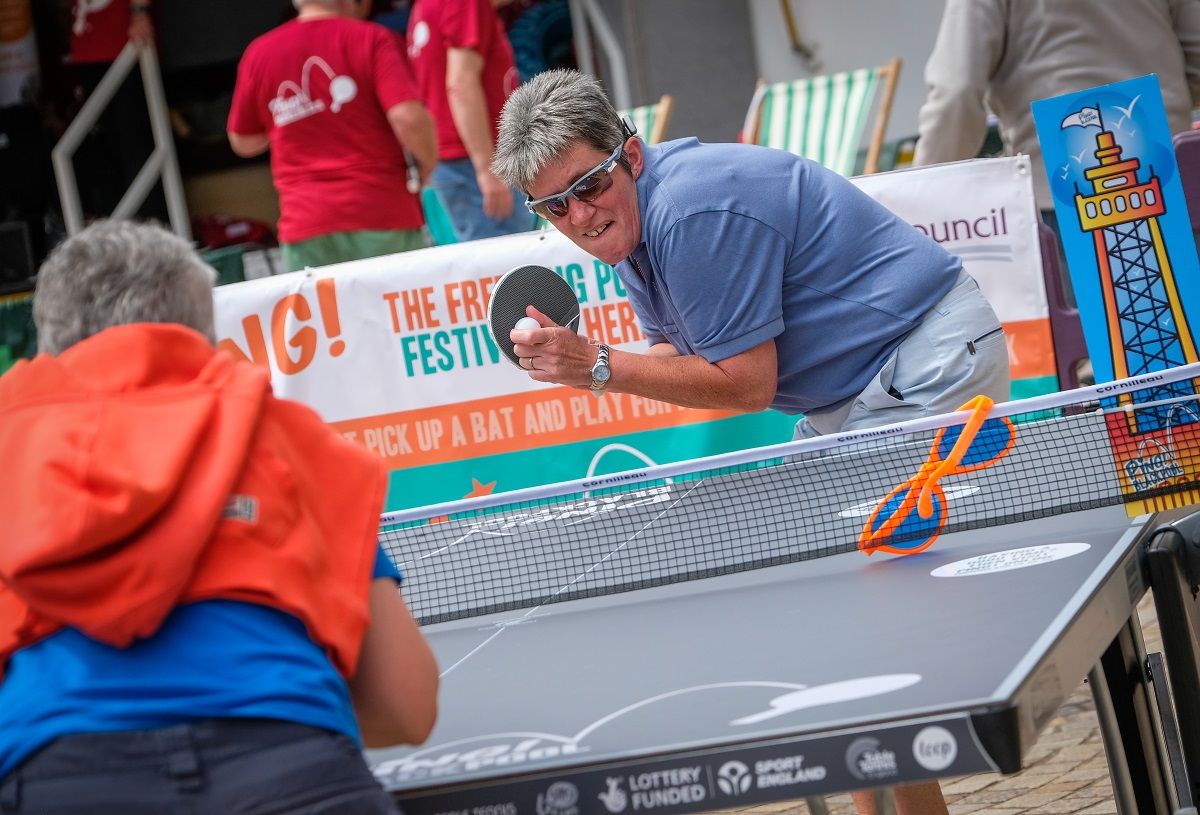 Ping! began life as a summer festival and has evolved into an all year-round project that is kick-started again each June with the festival that runs throughout the summer. During the festival there are bats and balls available to borrow for free at every table. Simply grab one to play. Look out for a programme of events, activities and promotions throughout the festival too.
Ping! takes ping pong out of the traditional places to play and out into the public realm. It is designed to make it ping pong really visible, accessible and sociable.
Have you got the Table Tennis bug? If so check out our Social Sessions.